Here's a quick recap of what I've been eating the past few days..

Breakfasts….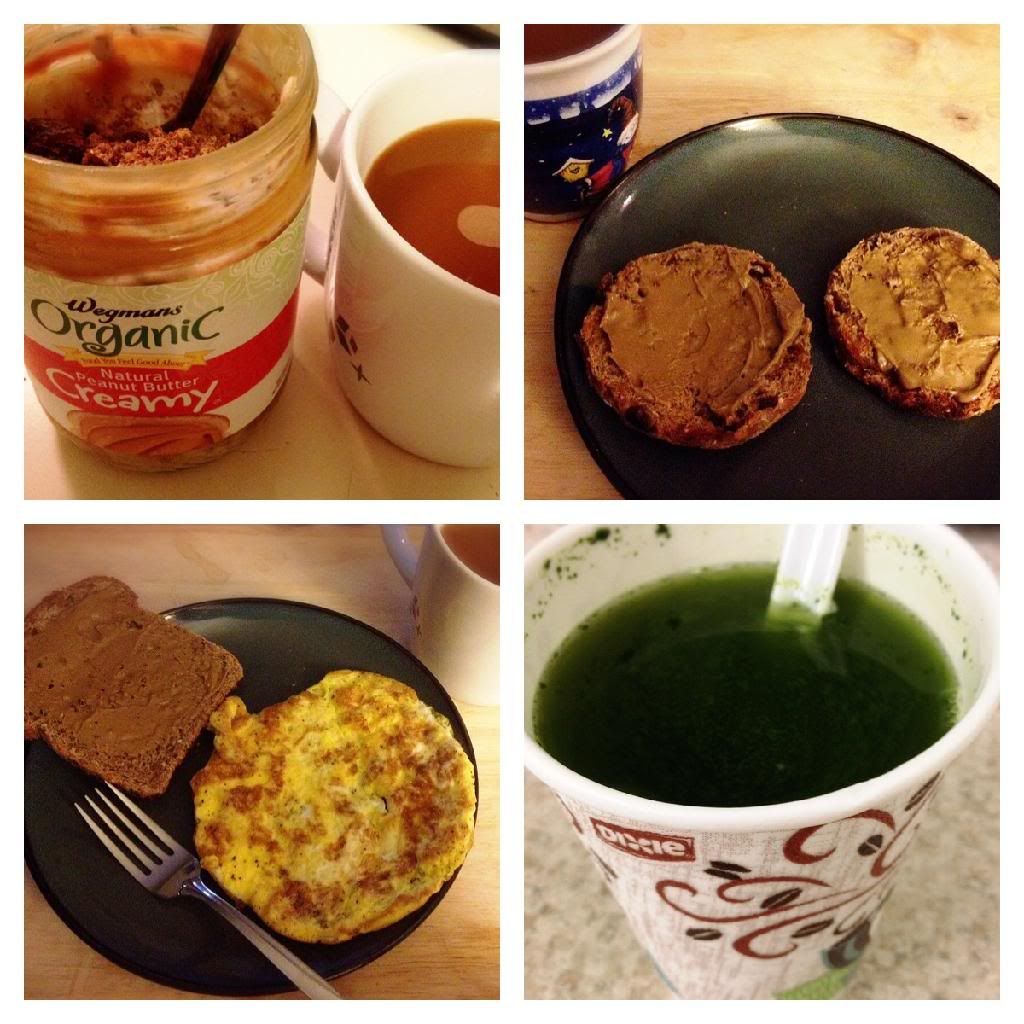 Overnight oats in a jar, Ezekiel cinnamon raisin English muffin and eggs with toasted Ezekiel bread with sunflower seed butter and all with coffee with almond milk.
I've also been having my matcha tea throughout the day. :)
Snacks…
Raw nuts, Larabars and baby carrots or an apple with sunflower seed butter.
Lunch this week has been brown rice with steamed spinach, raisins, pumpkin seeds and avocado, a side of pecan nut thins and pineapple and blueberries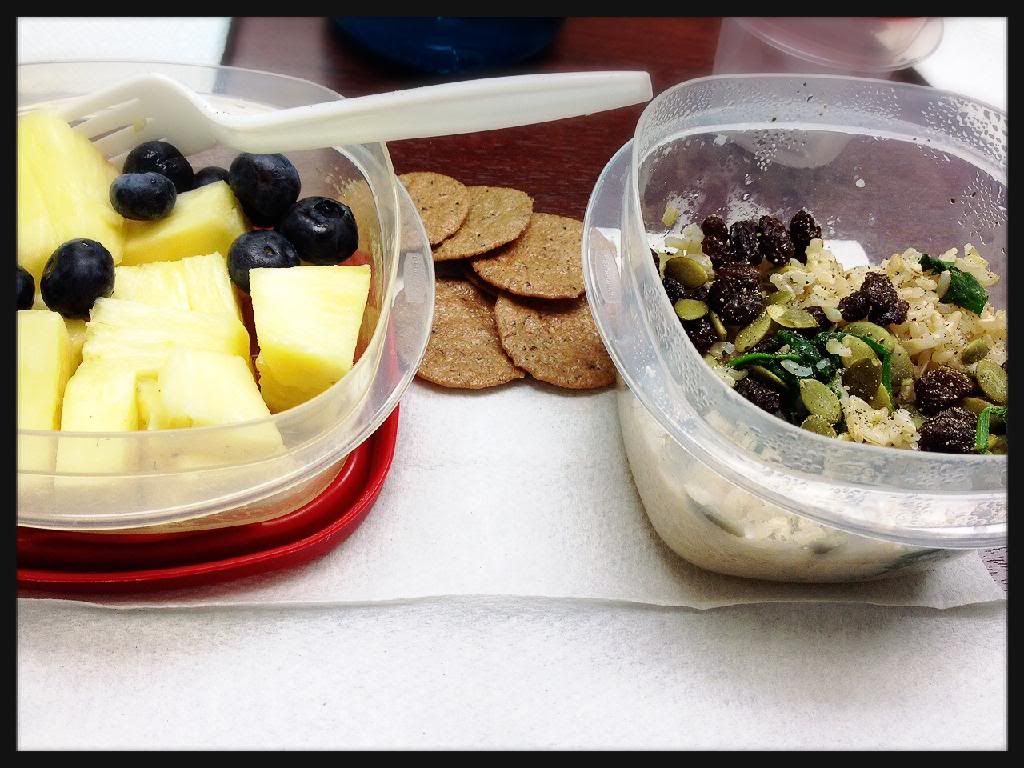 Also sneaking in some sweets.. ;-)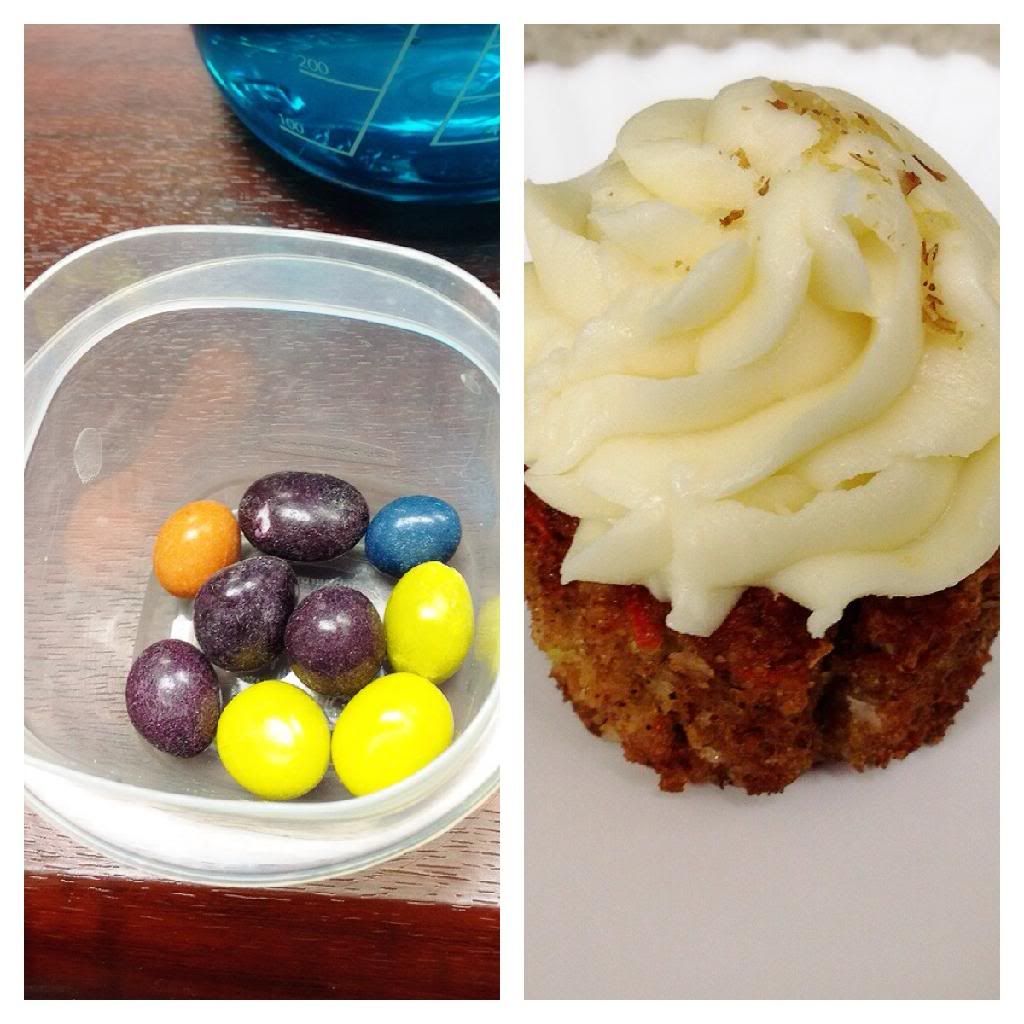 Unreal Unjunked peanut chocolates and a carrot cake cupcake from a bakery.
Dinner…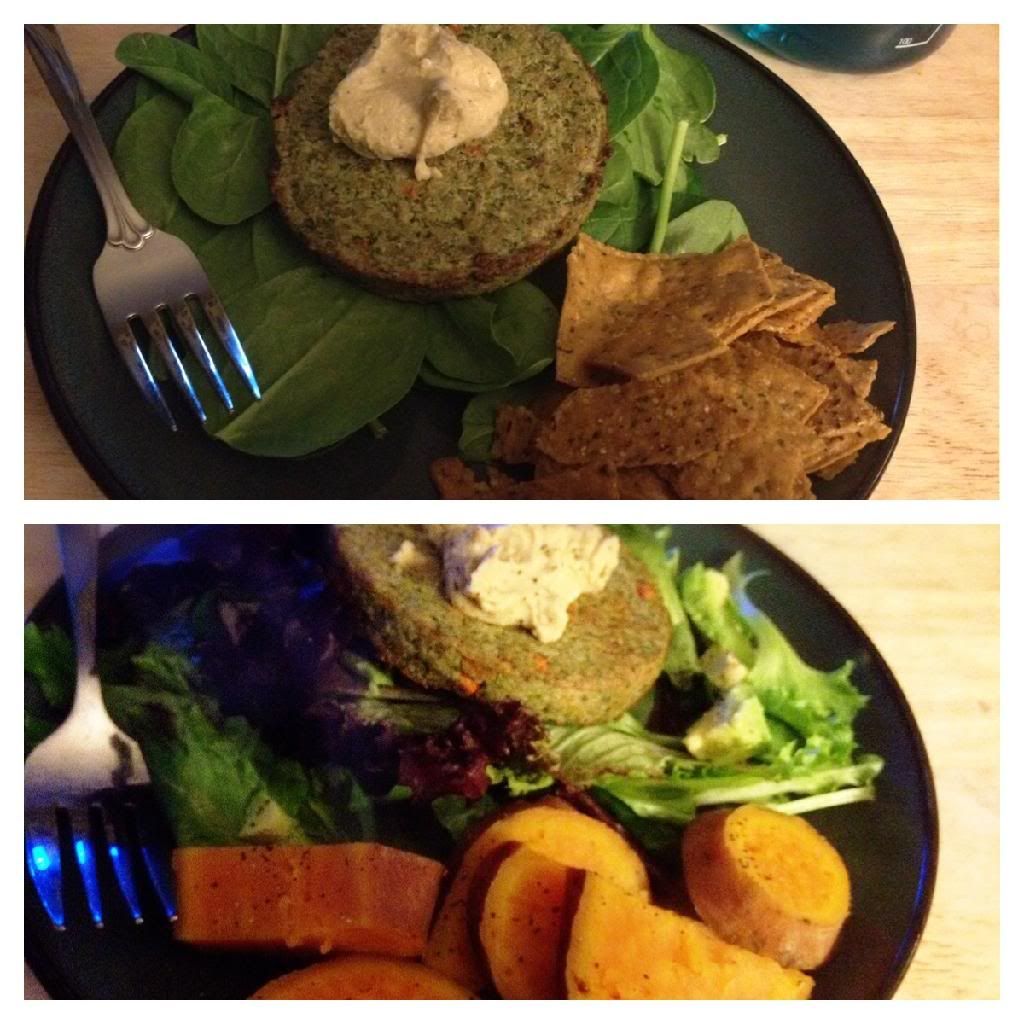 For dinner I've been having a veggie burger with hummus and avocado with either sweet potato chips or boiled sweet potatoes.